At 4:45pm on November 19th, 2018 we performed a site responsive theatre piece of the two remaining fragments of Aeschylus Danaids at the Pulgas Water Temple in San Mateo county.   This work is part of a larger project called IOTA that brings to life the remaining fragments for the lost plays of Aeschylus, Sophocles, and Euripides.
The weather was cloudy, with a temperature of 54℉.  The duration of the performance was 15 minutes for an audience of 5, maybe 6.
The Fragments:
And then will come the brilliant light of the sun, I will graciously awake the bridal couples, enchanting them with song with a choir of youths and maidens.
APHRODITE: The holy Heaven passionately desires to penetrate the Earth, and passionate desire takes hold of Earth for union with Heaven. Rain falls from the brimming fountains of Heaven and makes Earth conceive, and she brings forth for mortals grazing for their flocks, cereals to sustain their life, and the fruit of trees: by the wedlock of the rain she comes to her fulfillment. Of this, I am in part the cause.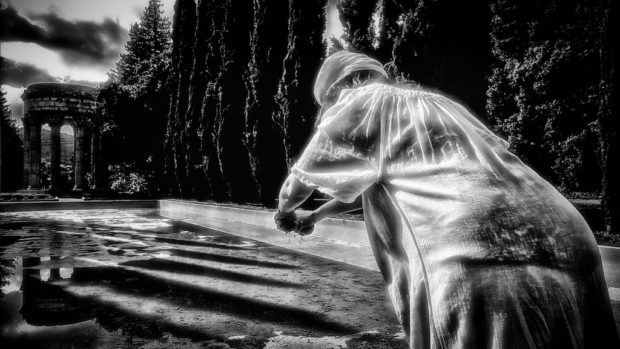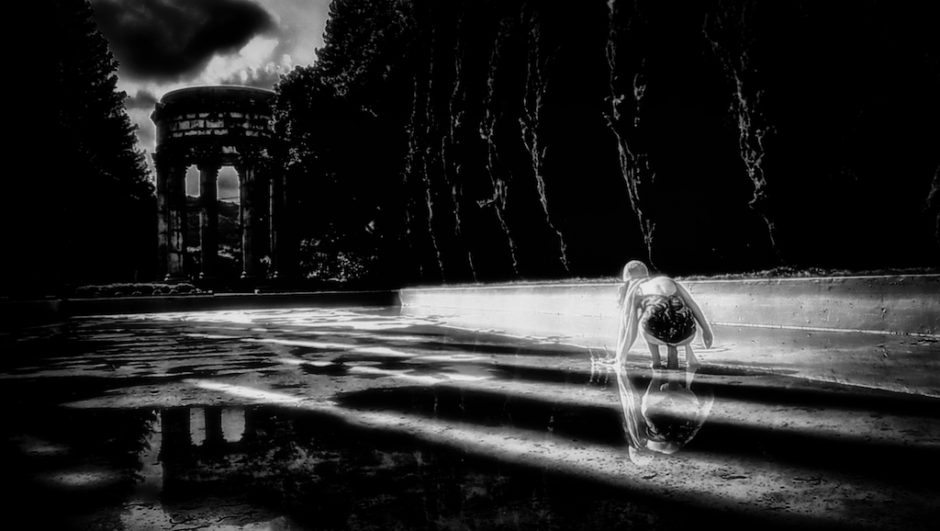 The Location:
The Pulgas Water Temple is a monument to the Hetch Hetchy Project that brought water more than 160 miles across California from the Sierra Nevada Mountains to the Bay Area. The Project, completed in 1934, took twenty four years to build through the Great Depression at a cost of $102 million.  The frieze above the columns reads: "I give waters in the wilderness and rivers in the desert, to give drink to my people."
The Temple was designed in the Beaux Arts style by William Merchant, an architect trained by Bernard Maybeck (Palace of Fine Arts). The design features fluted columns and Corinthian capitals to reflect the architecture of ancient Greeks and Romans, whose engineering methods were used to build the new water system. Artist and master stone carver Albert Bernasconi brought Merchant's drawings to life.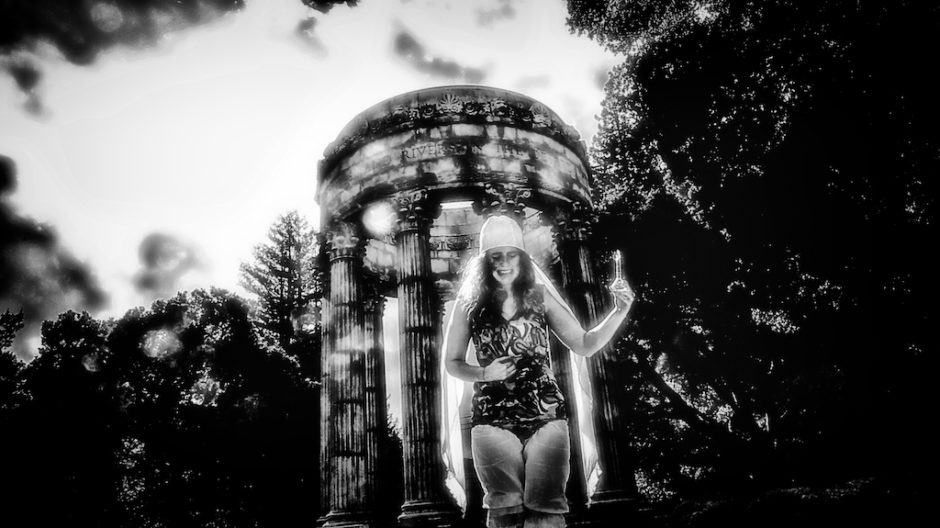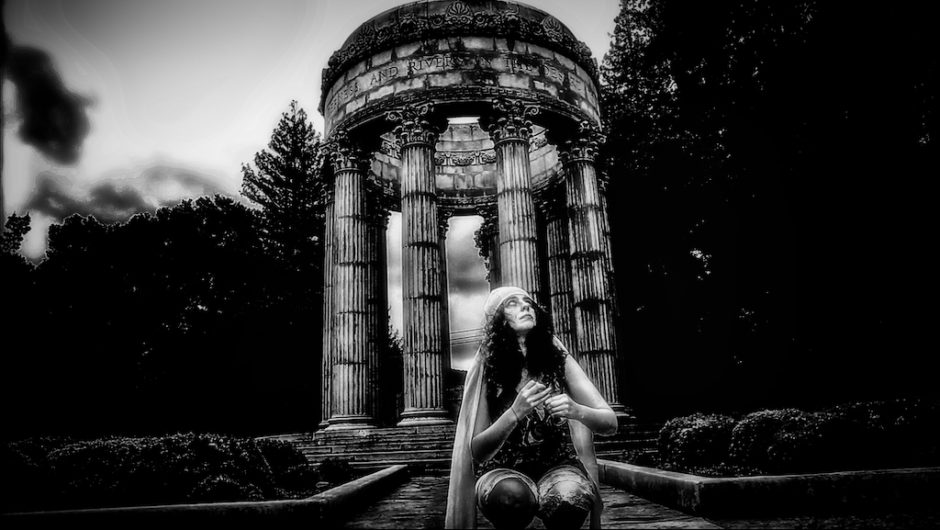 Collaborators:
Tonyanna Borkovi and Ryan Tacata
Aeschylus Danaids